To Top
Tailor-made waste management solutions
Environmentally friendly waste management and bespoke services go hand-in-hand at Interzero. Which is why we develop industry-specific disposal solutions in close collaboration with our customers.
To implement our solutions, we rely on over 600 certified companies from the waste management and recycling sector. This enables us to handle any category of waste nationwide throughout Germany while meeting the high standards of quality expected by customers in any industry.
Machine shop waste management – a good destination for used oil, tools and catalytic converters
The disposal of garage and workshop waste requires specialised know-how. We use our wealth of experience to develop all-in-one solutions for legally compliant and eco-friendly machine shop waste management throughout Germany.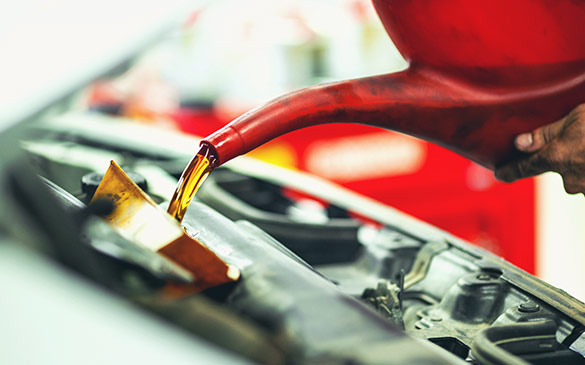 In Interzero's hands, machine shop waste management is reliable, punctual and comprehensive – and is completed to the highest environmental and quality standards. Several thousand machine shops already rely on our expertise – including service stations and independent garages, and manufacturers or importers of cars, utility vehicles, motorcycles, and farm/construction machinery.
Safe disposal of hazardous waste
We can of course also arrange for the safe disposal of your hazardous waste, including hydraulic oils and brake fluids, packaging with hazardous residues, lead acid batteries, oil-stained protective clothing and catalytic converters.
Wherever your machine shop is located and whatever your special requirements for waste disposal, our team of specialists will work with you to develop an all-in-one solution tailored specifically to your company. As a single point of contact, Interzero can save you time, thereby reducing your process costs. We also ensure transparency by providing regular reports in accordance with your requirements.
Our expert for
Facility disposal
Andreas Bachstein
Head of Solutions Management Automotive
Trusting partners of Interzero