To Top
Tailor-made waste management solutions
Environmentally friendly waste management and bespoke services go hand-in-hand at Interzero. Which is why we develop industry-specific disposal solutions in close collaboration with our customers.
To implement our solutions, we rely on over 600 certified companies from the waste management and recycling sector. This enables us to handle any category of waste nationwide throughout Germany while meeting the high standards of quality expected by customers in any industry.
Facility disposal: our all-in-one solution for industrial sites
The experts from Interzero handle all of your waste disposal work at all of your manufacturing facilities – nationwide throughout Germany.
Do you need an individual waste management strategy for one or more of your facilities? We can tailor our waste management services to meet your exact requirements. For manufacturing companies in any industry – from automotive to food and beverage production – our experts organise site-wide waste management for any and all of your facilities. Nationwide and legally compliant. We also identify cost drivers, and continuously adapt our disposal strategies to meet the requirements of your business and environmental protection law.
Special waste strategies for your manufacturing facility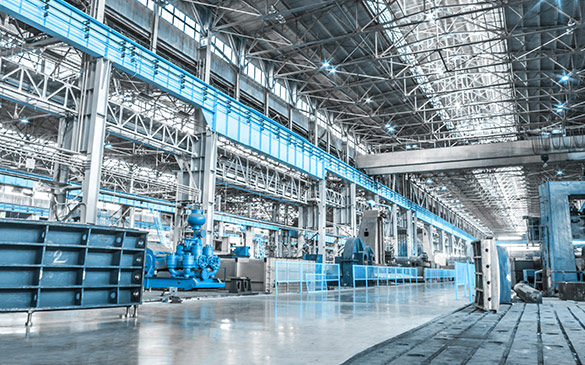 Interzero is also your solution specialist of choice for special material flows. We work with you to develop new strategies for improving the vertical integration of your production processes and increasing your waste recycling rates.
We are also happy to offer general guidance on reducing your supply chain's environmental footprint, and to identify potential cost optimisation strategies or suggest alternative options for recycling.
Secure disposal and destruction of high-risk products
For prototypes, warranty parts or new parts (e.g. in the automotive industry), disposal must be both rigorous and extremely secure. With our wealth of experience in the disposal and destruction of high-risk products, we offer reliable handling of your special waste, from pick-up and transportation to full destruction and electronic record-keeping.
Quality by design – six steps to your waste management solution:
1. Detailed site survey

2. Analysis of your disposal-relevant data and operational procedures

3. Documentation of product and waste flows

4. Solution design based on individually agreed best practice

5. Handling and optimisation of all waste management work

6. Specialised on-site support throughout our collaboration
Our expert for
Facility disposal
Andreas Bachstein
Head of Solutions Management Industry
Trusting partners of Interzero