To Top
Bulk buying of used ink cartridges and toner cartridges
From collection to buying: bespoke, fair and convenient
Interzero is one of Europe's largest collection systems for used toner and ink cartridges, and has been a reliable partner for prestigious international refill companies for over 20 years. As a specialist refill company, benefit from the following advantages when buying our used toner and ink cartridges.
Lucrative

Our large collection volume means we have a steady stream of new products in stock that we can offer to you at excellent conditions.

Bespoke

We take pride in providing a bespoke and personalised service. We cater to your specific requirements to ensure smooth, rapid handling of your order.

Community-focused

Many of our collection systems are run for the benefit of community projects and schools, which you will support when you buy our used cartridges.
Your partner for the easy and efficient bulk buying of high-quality used toner and ink cartridges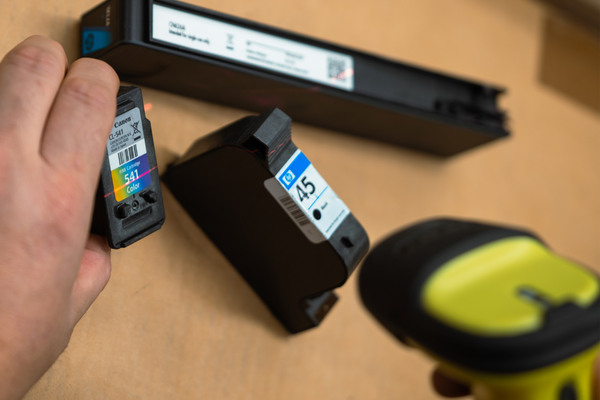 Thanks to our many take-back systems, we collect empty ink and toner cartridges throughout Austria and Germany. These cartridges are then counted, checked and sorted at our plant in Melle. This means we handle the important and time-consuming steps required for reliable refilling. Ink and toner cartridges that fail our stringent quality controls are disposed of professionally in full compliance with environmental regulations.
Our expert for
The reuse of printer cartridges