To Top
Interzero pooling depots
Reusable crate pooling: A key strategic factor in reducing waste and conserving resources.
Reusable transport packaging saves energy, resources, packaging material and waste. Pooling solutions also make logistics processes more efficient, cut cost per unit and kilometre, and provide full traceability for all packaging units.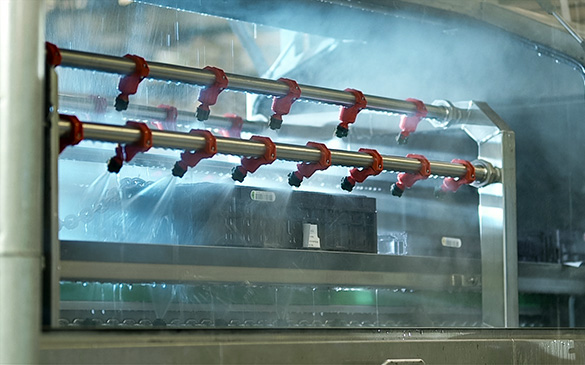 At two In two service and cleaning plants, used reusable transport packaging is registered, stacked and put through a cleaning system. Damaged units are picked out and sent for repair. All intact crates then pass in a matter of seconds through a high-pressure rinsing and drying process, leaving them completely free of any dirt or moisture. The cleaned crates meet strict hygiene standards for transportation of food products.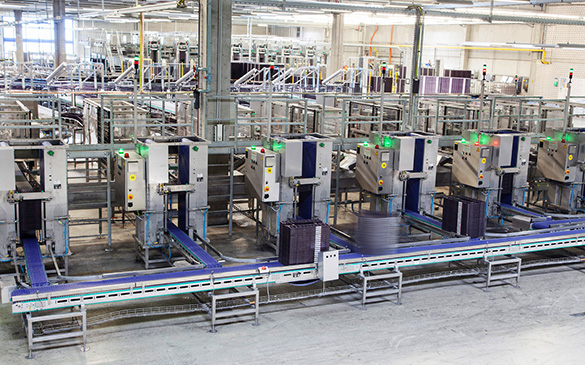 From the cleaning facility, all crates from the pooling system are centrally and reliably dispatched to their destinations. Interzero's pooling system for reusable transport packaging helps avoid waste. The special high-speed cleaning process used at each depot leaves the crates ready for immediate reuse in the food industry. In this way, together with its customers, Interzero saves single-use cardboard boxes equivalent to some 22,000 tonnes of paper.

Find out more about Interzero's reusable pallet and crate pooling system