To Top
Single-use beverage container deposit: solutions for distributors and take-back firms
Interzero offers beverage manufacturers and traders a flexible full-service portfolio for the German "single-use deposit" for non-refillable containers – from registration to disposal and clearing.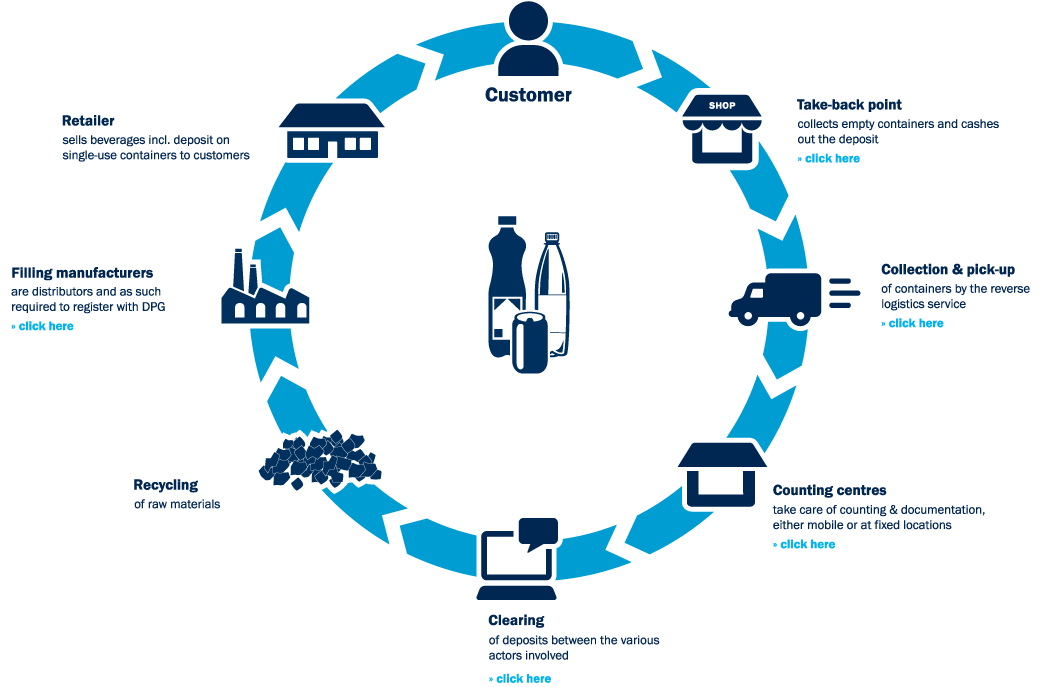 Single-use deposit solutions for take-back firms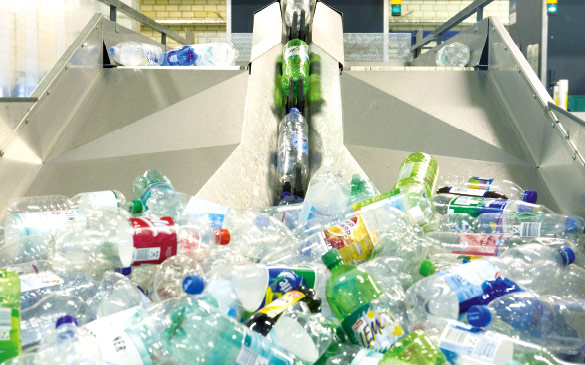 We offer take-back firms such as food retailers tailor-made logistics and counting support services for single-use deposit container handling. We handle pick-up, collection and disposal of your non-refillable containers, and the documented counting of beverage packaging subject to the single-use deposit. We also ensure exact settlement of deposit monies (clearing) and handle receivables management.


Single-use container assignment: how it works
We provide take-back firms with specialised sacks and tie-off straps – known as "talons" – for collecting single-use containers. Each talon is given an ID number that guarantees the clear assignment of the containers on which deposit duty is owed. After arranging pick-up of the sacks with the customer, we transport the cans and bottles to one of our ten stationary container counting centres. We then ensure the efficient recycling of the containers. Transparency is assured: the talons are logged at multiple scan points to ensure complete, end-to-end documentation.
Single-use deposit solutions for distributors
Receivables management
Receivables management is also part of our full-service package. We handle the collection of your receivables earned by the take-back of single-use deposit beverage containers from the initial distributor or the latter's deposit duty account service provider. We also handle all payment and documentation transactions, as well as the dunning process.
Single-use deposit solutions: Your benefits at a glance
Compliant

End-to-end services for handling the deposit on non-refillable containers

Experienced

Long experience with the DPG system

Individual

Advice and support tailored to beverage manufacturers and take-back firms

Nationwide

Pick-up of single-use containers from retailers anywhere in Germany

Efficient

Quick, accurate counting at ten stationary counting centres nationwide, and at our innovative Mobile Counting Centre
Our expert for
Deposit solutions
Frequent questions of our customers
Trusting partners of Interzero