To Top
Flexible reverse logistics: our goal is efficient disposal
We take responsibility for the tasks associated with disposal logistics for our customers across Germany – from tour planning to order processing and the just-in-time pick-up of a wide range of cargo units.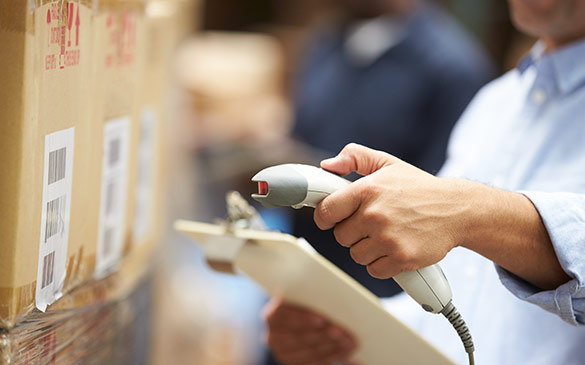 The basic idea of reverse logistics is very simple: we handle the disposal of a range of non-standardised waste, including even the smallest containers. Does your business generate a wide range of waste – but your storage space is limited? With our reverse logistics services, you can simply delegate the pick-up, transportation and disposal of this waste to Interzero. Even if your company is located at an inner-city site that offers minimal handling space for waste pick-up – we will always come up with a tailor-made solution. Interzero has over 10 years' experience in reverse logistics and works together with a nationwide network of highly competent partners.
Logistics solutions for any material or cargo handling unit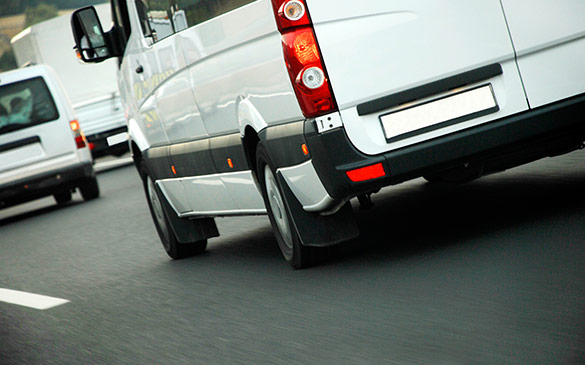 You can make use of our services for a wide range of waste types, such as electronic legacy devices including energy saving lamps, fluorescent tubes and LED lamps, packaging and other recyclable materials e. g. paper, paperboard and cardboard or plastic. By arrangement, we can also handle hazardous waste transportation or waste management for construction sites. We also pick up batteries for the "GRS Batterien" ("Shared Battery Take-Back System") foundation. Interzero can handle almost any type of cargo handling unit, including non-standardised units. The spectrum ranges from loose sacks and mesh boxes to Euro and single-use pallets, drums, Big-Bags and cardboard packaging. Anyone using pallets should also take a look at our range of pallet swap and pooling services.
Reverse logistics: your benefits at a glance
Service-oriented

We process your order – which can be placed by email, phone or fax – quickly, directly and straightforwardly.

Transparent

Orders can be tracked in real-time: our customers receive reports on their preferred channel – including online.

Networked

We offer our services nationwide, since we can draw on high-performance logistics infrastructure and storage facilities throughout Germany.
Our expert for
Reverse logistics
Ralf Tölle
Head of Sales | Interzero Deposit Solutions GmbH
Trusting partners of Interzero