To Top
Licensing – easy, efficient, legally-certain
Your sales and transport packaging in the best of hands: We support you with environmentally-sound waste management and recovery.
Are you bringing packaging into circulation as a manufacturer or retailer? We can help you to comply with your responsibilities as a producer and to fulfil your obligations according to the German Packaging Act on a straightforward and efficient basis.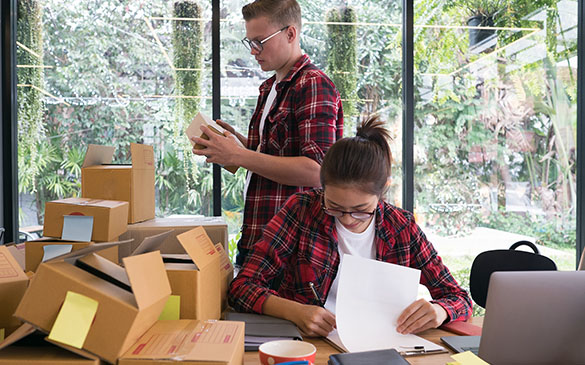 Transport packaging: Interzero is the number one in the market for the take-back and recycling of transport packaging. As an experienced environmental services provider, we provide a professional collection and recovery service to our customers throughout Germany.
Sales packaging: Interzero manages the overall closed-loop circulation of your sales packaging. Our Interseroh+ dual system is available to support you as a competent and innovative partner for the licensing, waste management and recovery.
Register packaging online: With our Lizenzero web shop, we enable you to register your packaging quantities online quickly and easily, especially for smaller quantities.

Our company
Shape the circular economy of the future with success.