To Top
Container recycling: safe and environmentally friendly
From tins and cans to drums: we organise the recycling and recovery for plastic, metal and aluminium containers – and even those used to hold hazardous goods.
As a manufacturer, do you fill your products into different types of containers? Interzero ensures the safe return and proper recycling of your packaging. We collect the empty containers directly at the point of origin – i.e. at your customers' premises – and recycle them effectively and in an environmentally friendly manner.
Two systems – one partner
Two take-back systems are available, depending on the contents.
Take-back system I can be used for all empty containers not classified as hazardous waste. These are collected in Big Bags at the waste generation point.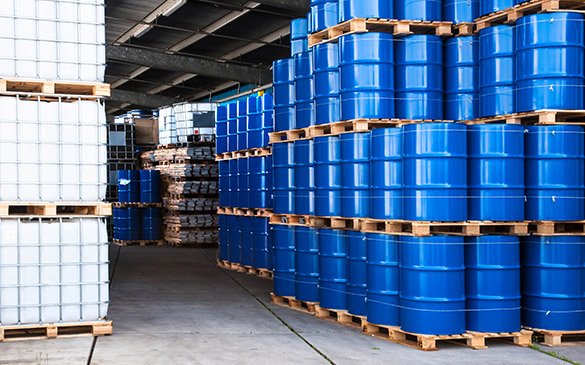 Take-back system II is for empty containers classified as hazardous waste by Section 3 of the German Waste Catalogue Regulation, and which are generally marked with the Interzero "GA" symbol (gefährliche Abfälle = hazardous waste).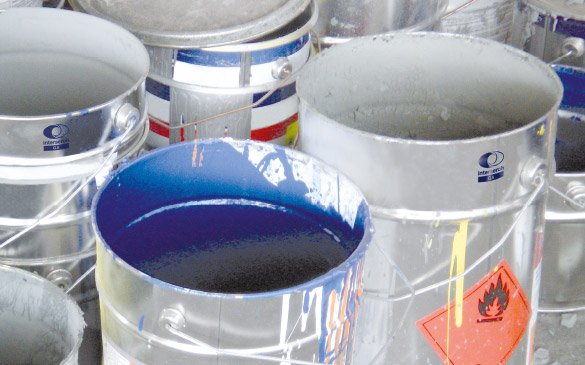 Separate by category – done!
It's as easy as 1-2-3. The empty containers – buckets, drums, cans or cartridges – must be completely free of residues. They must also be sorted into the right category: plastics, metals and aluminium. Eco-friendly waste pickups can be scheduled regularly or on-demand and are usually free of charge. Interested? Then call Interzero's Cologne office today! Contact details are given lower down the page.
Other materials or specialised packaging?
We can also organise custom take-back solutions for special cases. Our nationwide and pan-European network handles empty Big-Bags, laundry/detergent chemical containers, small vessels used for diagnostic agents, Intermediate Bulk Containers (IBCs) and spray cans (incl. PU foam spray cans), for example.
Call us today! We're sure to have the solution for your needs.
Our expert for
Container recycling
Viviane Balali
Head of Hazardous Waste
Frequent questions of our customers
What does "empty (of usable product)" mean?

In all take-back systems, packaging must be empty (cleaned with a brush, spatula, etc.) of usable product and should not contain any foreign residues. Packaging must not be crushed or sealed. Free disposal is not possible for packaging not meeting these requirements.

Can I collect my packaging (not used to store hazardous goods) in a Big-Bag?

Packaging must be sorted by the type of material used. Depending on your requirements, we can supply you with free Interzero Big-Bags for plastics, sheet steel and aluminium.

What is the procedure for waste that is classified as "hazardous"?

The term "hazardous waste" refers to packaging empty of usable product but containing harmful residues. Waste is classified using section 3 of the German List of Waste Ordinance. The decisive factor here is the original container content in accordance with its GHS marking. Whatever the type – tin, bucket, can, drum, spray can or cartridge – we offer a door-to-door collection service for any kind of packaging. Building site or business premises: it's all the same to us.

If the packaging empty of usable product has been used to hold hazardous materials, the container must also be sealed using the original lid. These containers must also be undamaged and have no trace materials adhering to the outside. If this is not possible, please contact us for further advice. Packaging empty of usable product can usually be collected even if not in the above condition.
Trusting partners of Interzero