To Top
Research and development at our Competence Centre for recycled plastics
At our own Competence Centre, accredited according to EN/ISO 17025, in Maribor, Slovenia, we pool our research and development activities in the field of plastics recycling.
Our experts at the state-of-the-art facility develop customer-specific formulations for high-quality recycled plastics. Combining multidisciplinary expertise with the development of new, sustainable products, we support our customers throughout Europe on the way to efficient recycling.
Internationally accredited Competence Centre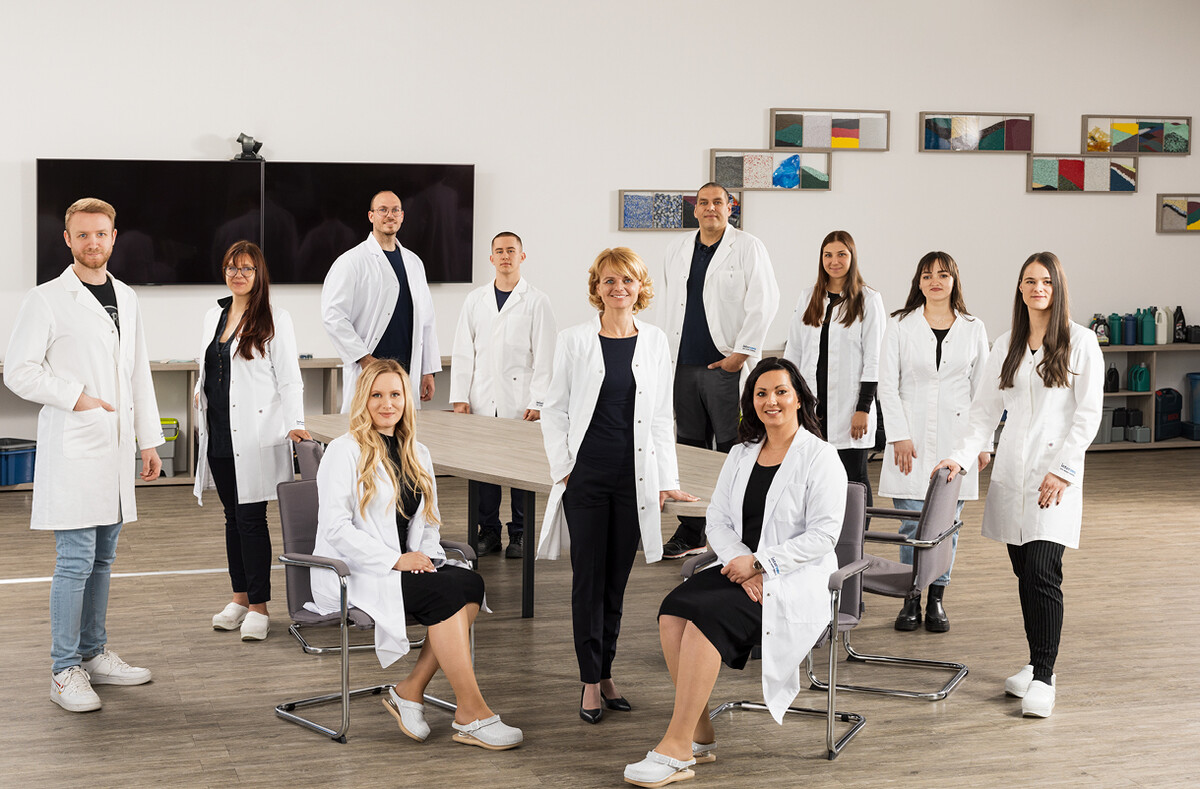 As the only recognised research facility in the EU specializing in the development and analysis of recycled plastics, Interzero Plastics Innovations obtained its accreditation according to EN/ISO 17025 laboratory standard in March 2020. Materials are tested in accordance with international standards and internal methodology. Technical evaluations of existing and newly developed plastics are prepared in compliance with the EU REACH chemicals regulation and EU directives.

We offer highly professional consulting and support:
Development of new, tailor-made high-quality materials from waste collection (PCR, PCC, PIR) as well as compounds with a virgin polymer matrix
Comprehensive consulting services for sustainable plastic recycling processes in various business and end-user application areas
Accredited material testing according to SIST EN ISO/IEC 17025:2017 as well as analysis according to internally developed methods
Packaging analysis and evaluation of recyclability using the Made 4 Recycling methodology
Laboratory equipment, analyses and methods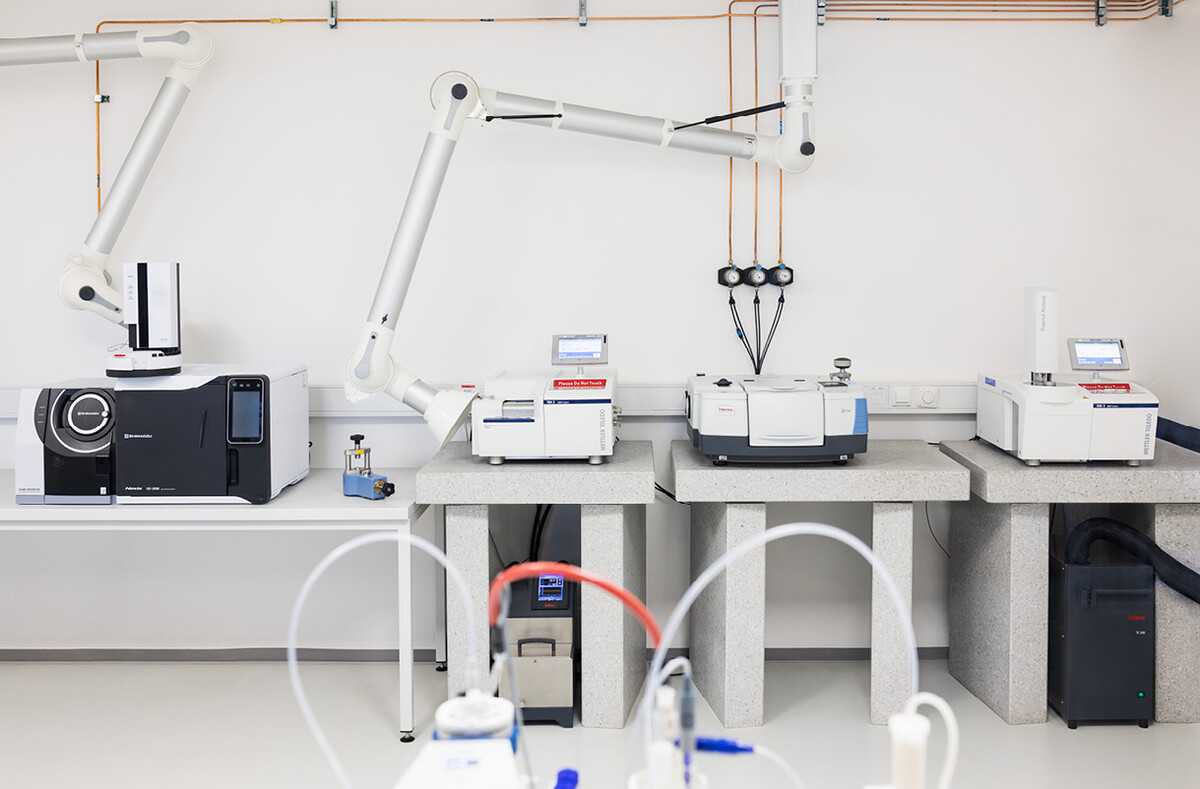 The competence centre with two process laboratories and three analytical laboratories, possesses state-of-the-art technical equipment for evaluating material quality - from mechanical, thermal and rheological properties to sensor technology and colour. In addition, there are machines for material processing and an NIR scanner for simulating the behaviour of packaging during the sorting process.
Interzero Plastics Innovations: Competence Centre for recycled plastics
The service catalogue provides a holistic overview of the equipment and methods the laboratory has to offer.
Turning plastic into recycled plastic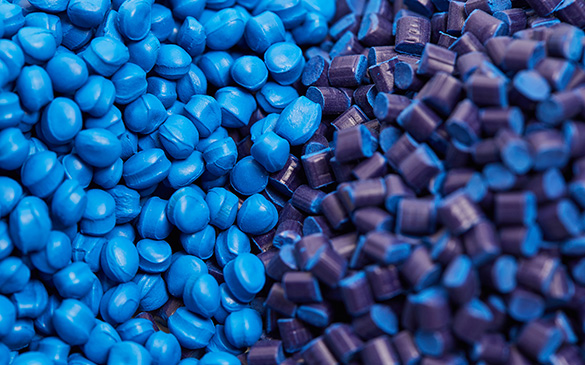 Plastic can take on many different properties - depending on the composition of the material. This makes it practical and universally applicable - whether as packaging, in automotive construction, as textiles or as household items ranging from mixing bowls to rubber ducks.
Since we can change the material properties, we can also decide which products can be made from recycled plastics. In doing so, we do not only increase the range of possible applications, but also contribute to a circular economy.
Interzero Plastics Innovations is conducting research on the efficient use of our raw materials: Formulations are created to give the granulates the exact properties that our customers in the plastics processing industry need for their production.
Learn more about recompounds here.
Interzero obtains patent on previously impossible mechanical recycling process - HDPE for bottle production for the first time 100% made of used packaging from plastic waste collection.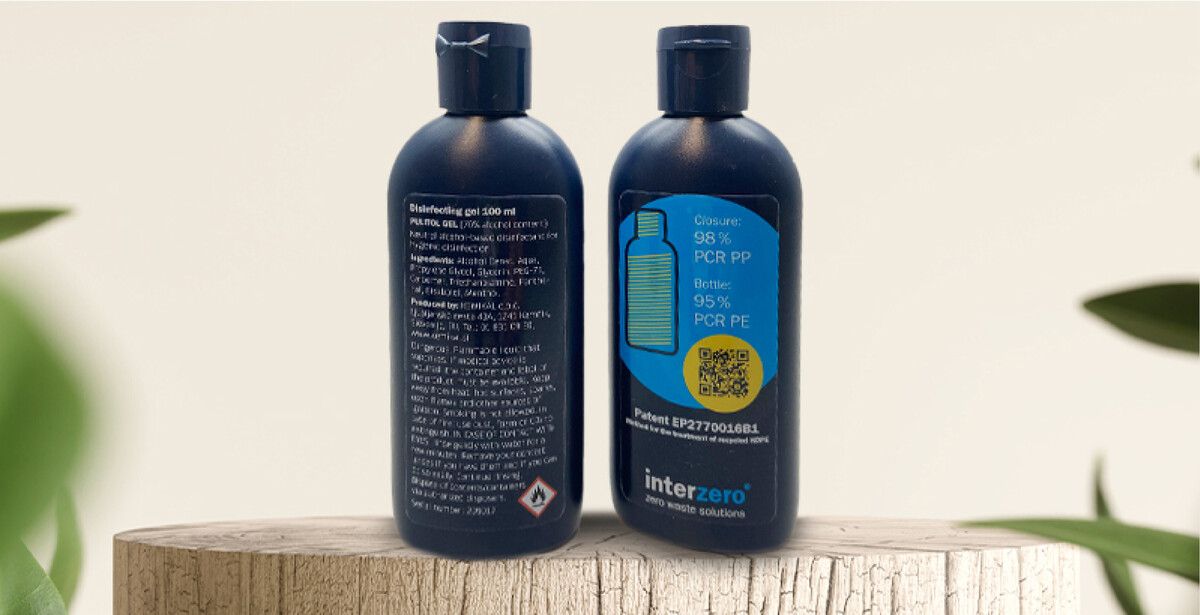 The patented recycling process was developed in Interzero's own Competence Centre for plastics recycling and concerns the production of a reprocessed plastic material from light packaging (LVP) containing at least 80% HDPE and is used in the production of blow-moulded products.
It is a mechanical recycling process in which a special combination of additives produces high-density polyethylene (HDPE), whose flowability during processing is comparable to that of virgin plastic. In this process, the material used consists of 100% used packaging from plastic waste in Germany. The new recycling process does not require the addition of newly produced plastic or the re-sorting of used packaging.
Bottles can be produced according to individual requirements and be used for products such as detergents and cleaning agents.
Our expert for
Plastics Innovations

Find out more about Regranulates