To Top
An environmental boon: sustainable commitment at Interzero
We show what we consider important – as the environmental partners of basketball champions ALBA BERLIN, for example.
As an environmental services provider, Interzero works to achieve a world without waste and to close material loops each and every day. We also take responsibility for the environment and the society in which we live. For us, sustainable social commitment means wanting to help shape a future which is worth living in – and to create added value for everyone. This is an area in which the sports promotion traditionally plays an important role.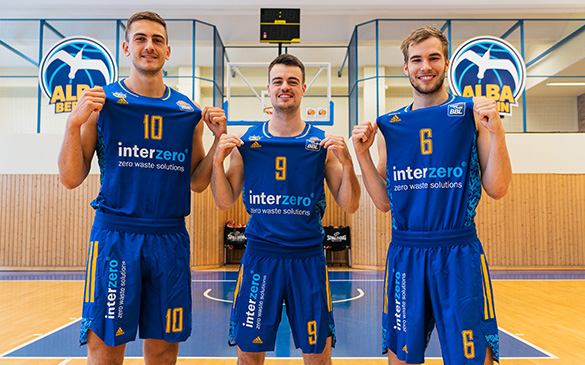 Environmental partner and main sponsor of ALBA BERLIN
Separating waste and recycling is a bit like basketball – you just have to throw the waste in the right container instead of throwing the ball through the right hoop. As the official environmental partner of the German champions ALBA BERLIN, Interzero is committed to youth development and environmental education – and supports the club. In addition to the name giver ALBA and jersey sponsor Cazoo, Interzero is therefore the official third main sponsor of the "Albatrosses".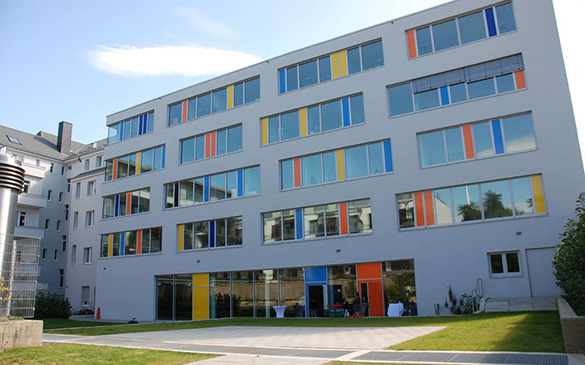 Whom we support
At Interzero, social commitment has several dimensions. Among others, we support the following projects:
KidS (charity for disadvantaged young people, Cologne)
Jugend am Werk (youth employment charity, Austria)
Wiener Tafel (foodbank, Austria)
Albatros e.V. (suicide prevention and support charity, Wiesbaden)
EkoPaka study material: 8 topics, 16 different worksheets in sizes B1 and A3 for schoolchildren, 6 different workshop documents for events (Poland)

Circular Solutions
Concept of the circular economy leads to sustainable growth