To Top
Recyclables trading – we supply the raw material of the future
Trading in a sustainable circular economy: Interzero purchases recyclables, prepares them and supplies industry with high-quality recycled materials for new products.
A source that never runs dry: recycling waste secures urgently-needed raw materials for industry and reduces climate-damaging emissions of greenhouse gases at the same time. With the purchasing and sale as well as the professional processing of recyclable materials, Interzero makes an important contribution to closing loops.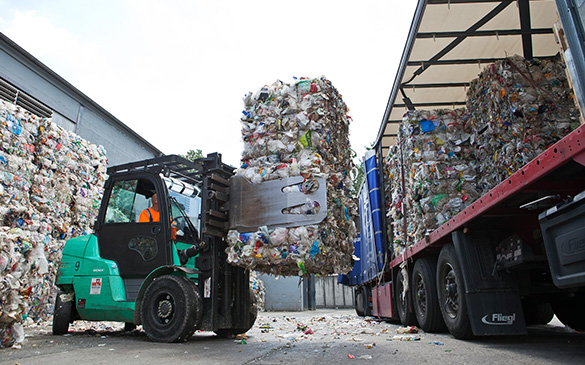 Interzero – your reliable partner for commerce with recyclable materials
As one of the leading international raw materials dealers, Interzero purchases and sells high-quality recycled materials.
Your advantages at a glance:
Legally certain: we market recycled raw materials from certified recycling facilities.
Transparent: we provide mass flow verifications for all recyclables fractions.
Competent: we have over 20 years of experience in recyclables trading.
Choose your product
Our experts
Valerie Bürstner
Sorting output: LDPE, HDPE, PP, PET, PS
Peter Maerz
Commercial waste: LDPE, HDPE, PP
Our experts
Romed Aspmair
Bales, regrind, granulates: PET, EPS
Ulrich Kückelmann
Granulates, compounds: LDPE, HDPE, PP

Specialising on innovations – Interzero plant technology
Lightweight packaging, polystyrene or kraft paper recycling