To Top
The Interzero corporate brand
Jointly ensuring that no resources are wasted
"Zero Waste Solutions" – for a world without waste: The name Interzero is a direct reflection of what we stands for. The corporate brand clearly illustrates for the purpose of our company – we operate internationally with our zero waste solutions – and call this Interzero for short. The brand was launched in the year 2022 to allow us to offer customers from the worlds of industry and retail a clear sense of orientation with a defined profile. At the same time, on this basis, we also create a clear sense of identification for our several waste management and recycling specialists – who can combine their strengths under the umbrella of Interzero.
A modern corporate brand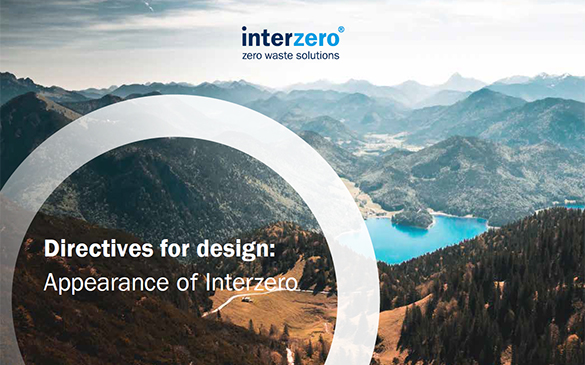 The basis of the visualisation of our joint idea is its corporate design – with the contemporary, digitally-optimised word and image brand taking centre stage: it underpins our aspiration to be the leading supplier of solutions for a world without waste.

We have set out the specifications for a consistent design, for the use of images and for the key visuals in our design guidelines. The repeated element of the design is the circle, which can appear in various different ways as a single-tone shape or as a ring. There is a single consistent and clear message: the Interzero brand stands for an efficient closed-loop circulation of raw materials – which is how we create added value for our customers and the environment.

Careers at Interzero – help to shape the future