To Top
Product residues and used goods
Together with our customers, we develop and organise take-back and logistics solutions for product residuals and used products of all materials.
Whether repair, recycling, return or professional waste management – we advise you along the entire supply chain and together we implement the optimal recycling solution for you.
Customised solutions are our strength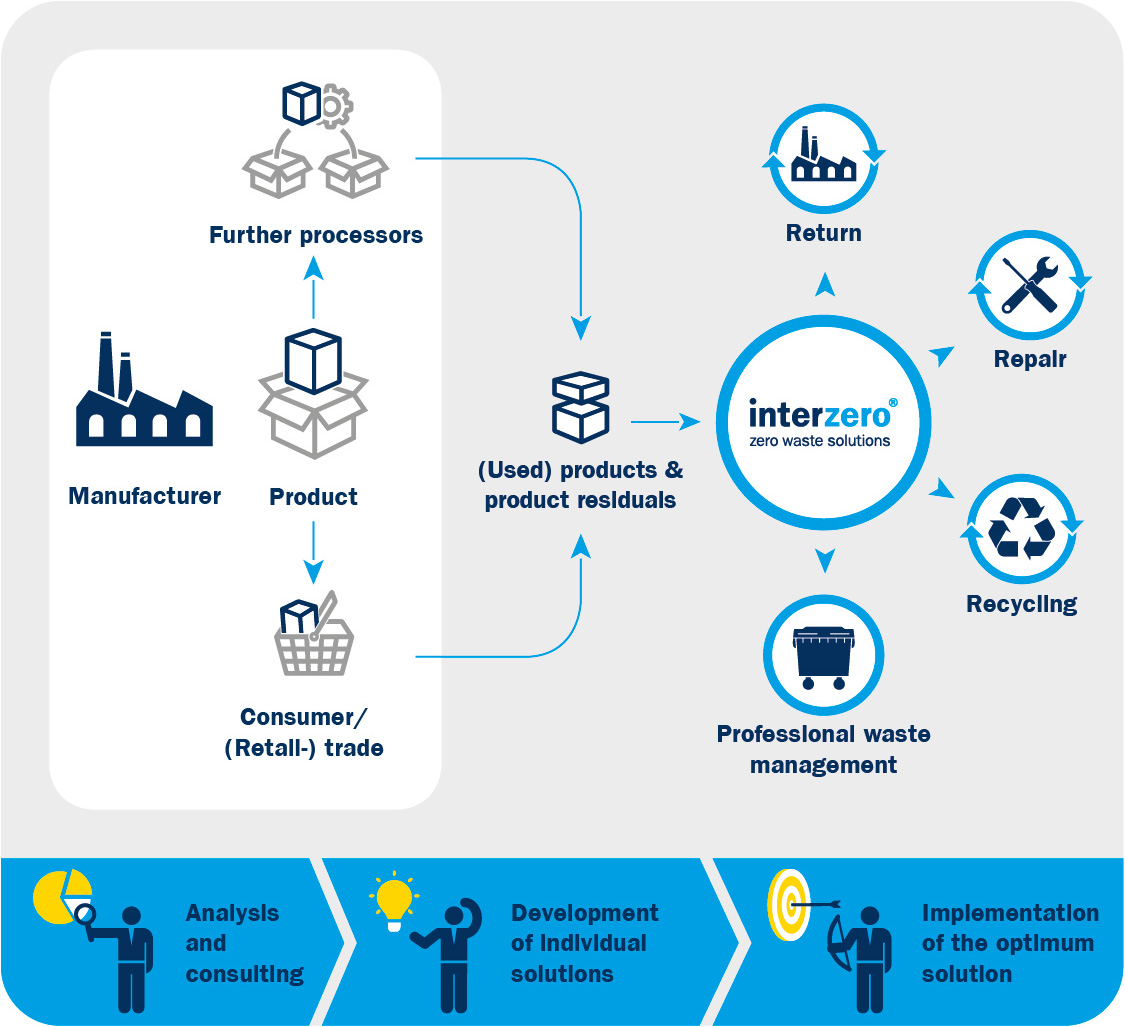 Interzero develops nationwide take-back systems, organises logistics flows and manages service provider networks. From construction to gastronomy to healthcare, we support manufacturers from all sectors. Thanks to our specific know-how and nationwide network in the areas of logistics and recycling, we are your competent partner in the development and implementation of fitting recycling solutions. For increased resource and material efficiency.
Regardless of whether it's a material, single components or a finished product - we analyse your initial situation in terms of reverse logistics and waste management.
To ensure the traceability of single products and material flows, we rely on a high degree of digitalisation. In the process, we coordinate the entire reverse logistics system with your individual needs so that effective, circular value creation is possible.
Optimal use of resources– customised recycling solutions in practice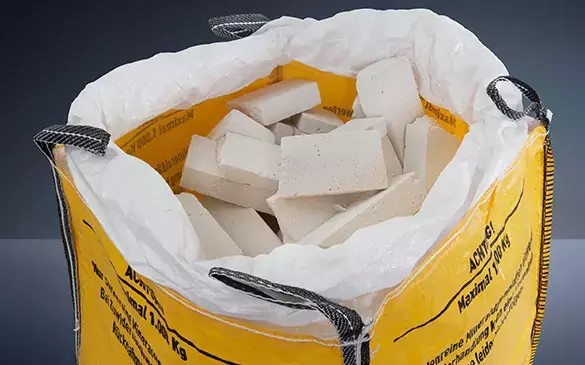 With Xella, we organise the reuse of Ytong and Multipor scraps
For building materials manufacturer Xella, we have developed a simple and effective model to close the resource loop for Ytong building site cuttings and Multipor mineral wool board. Instead of disposal in a construction waste container, the cutting scraps are collected directly at the construction site in big bags depending on the material type. The big bags are collected by Interseroh logistics so that they can be recycled at Xella and returned to production as regrind. This saves primary resources. This sustainable take-back solution has already enabled more than 8,000 tons of scrap materials to be recycled.
Circular economyXella Big-Bags
Your benefits at a glance
Cost efficiency in all steps

Digitalisation at the highest level

Sound analysis and advice

Efficient use of raw materials
Would you like to learn more about our recycling solutions? We are happy to inform you about our offers and services.
Our expert for
Recycling of product residues

Taking back and recycling of transport packaging