To Top
Big-Bagging building waste for reuse
Xella and Interzero close the resource loop for Ytong and Multipor scrap.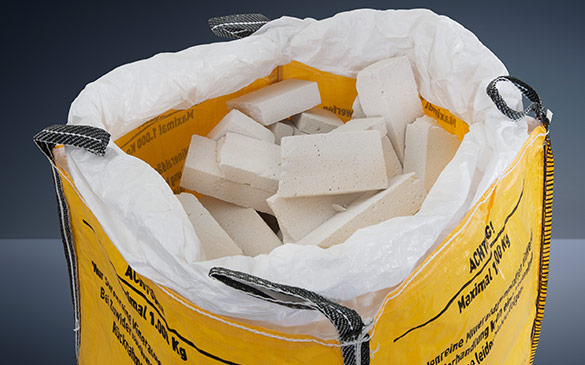 Together with Duisburg-based manufacturer Xella Deutschland GmbH, Interzero has developed a simple and effective model to close the resource loop for Ytong cellular concrete and Multipor mineral wool board. Much too valuable to throw away: for many years, Ytong cellular concrete and Multipor mineral wool board have been popular with builders as wall construction and insulation materials – especially as thermal insulators. On most sites, scrap created during building work – although only in small amounts – nonetheless ends up in the construction debris container as waste. This not only means disposal costs for the builder but also the loss of the scrap as a raw material.
The solution: sort and collect scrap into Big-Bags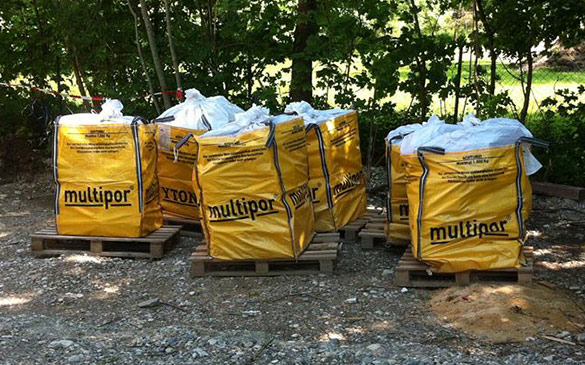 Looking for an ecologically and economically beneficial solution for its customers, building material manufacturer Xella contacted Interzero. The joint solution developed was as simple as it was effective: apart from the material itself, Xella's customers can order a "site set" consisting of Big-Bags, coded tie-off straps ("talons"), a take-back form and an accompanying information pack. Each Big-Bag can hold a maximum of one tonne of material (here: Ytong and Multipor), which customers sort and collect directly at the site. Once tied-off with the coded talons and stacked on a pallet, Interzero then picks up the Big-Bags and transports the sorted scrap back to one of Xella's factories. Here, the scrap remnants are ground up and used again in production.
Your expert for
the reference Xella
Ann-Kathrin Denker
Projektleiterin Business Development