To Top
Tailor-made waste management solutions
Environmentally friendly waste management and bespoke services go hand-in-hand at Interzero. Which is why we develop industry-specific disposal solutions in close collaboration with our customers.
To implement our solutions, we rely on over 600 certified companies from the waste management and recycling sector. This enables us to handle any category of waste nationwide throughout Germany while meeting the high standards of quality expected by customers in any industry.
Trade and commercial waste management
Interzero's commercial services offer full, nationwide coordination of waste management for your branches and distribution centres.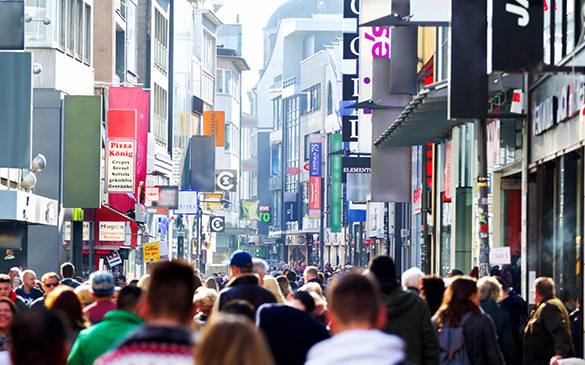 Well-organised, compliant waste management is one of the critical factors for success in the commercial sector. Our specialists offer you a fully featured service that is precisely tailored to your individual needs. Together with our network of over 600 certified partners from the waste management and recycling sector, we
coordinate the legally compliant disposal and recovery of your waste and recyclable materials;
design reliable, comprehensive all-in-one solutions for you, focusing on the reduction, separation and recovery of waste and recyclable material flows; and
provide support for the optimisation of your entire process chain, while ensuring transparent data and cost management.
We will be happy to advise you. Our regional managers are just around the corner and can supply you with their extensive know-how and practical experience at short notice. We analyse your current waste management situation and tailor our services to your individual requirements.
Our expert for
Tailor-made waste management solutions: Trade and Commerce
Ralf Tölle
Head of Solutions Management Trade
Trusting partners of Interzero