To Top
Sales packaging: recycling and take-back
Whether you need to handle sales packaging waste generated by consumers or by private households and similar kinds of sites, Interseroh+ offers effective solutions for take-back and recycling.
European packaging legislation requires initial distributors of sales packaging to honour their product responsibility and register their packaging with a recycling system provider (dual system) for collection and recycling.
Convenient licensing of sales packaging? Go to your offer here:
Interseroh+ – a strong partner for sales packaging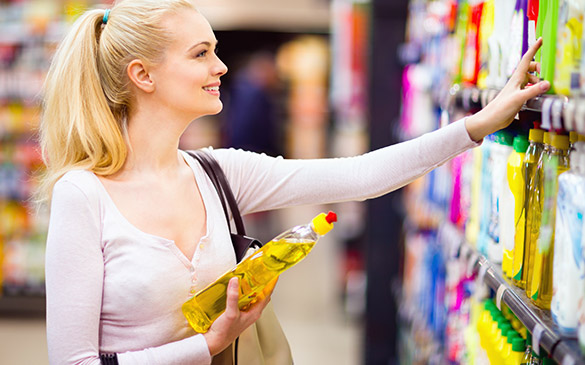 Do you manufacture products whose packaging ends up as waste at private households? If so, help is at hand from the self-contained recycling system offered by environmental service specialist Interseroh+: we organise the professional and legally compliant take-back and recycling of your packaging. Interseroh+ helps you fulfil your obligations from packaging ordinance while also ensuring you meet the stringent standards for documentation. Learn more
And for distributors of smaller quantities of packaging, orders can even be placed online in our user-friendly shop.
Recycling by Interseroh – your benefits at a glance
Service-oriented

A local team of our experienced inside and field sales staff is on hand to answer your questions.

Reliable

We act as guarantors for your declaration of compliance, i.e. your annual statement of packaging distributed as required by law in Germany.

Sustainable

We recover valuable raw materials from your recycled packaging. In addition, our customers also receive an annual Resource Protection Certificate as a sign of their active environmental engagement.
How the Central Agency Packaging Register works:
The German Packaging Act (VerpackG), inti force since 1 January 2019, usher in a number of changes. A body referred to as the Central Agency Packaging Register has been established, and takes over the duties of the Association of German Chambers of Commerce and Industry (DIHK) in terms of providing a platform for declarations of compliance. Manufacturers are faced with a number of changes, such as mandatory registration and the duty to report data (sections 9 and 10 of VerpackG). A How-To Guide provides information about duties related to product responsibility and the registration procedure. Those facing registration for the first time can find answers here to the ten most important questions regarding Packaging Act compliance. Our FAQ also provides further details.
Trusting partners of Interzero
Our expert for
Sales packaging recycling
Frank Kurrat
CSO Interseroh+ GmbH
Frequent questions of our customers