To Top
WEEE take-back and recycling
Waste electrical and electronic equipment (WEEE) recycling: We offer manufacturers and distributors a reliable take-back system for WEEE while developing bespoke solutions – from collection to recycling.
Computers or water boilers - at the end of their useful life, electrical appliances must be taken back, collected, treated and recycled. The basis for this in Germany is the Electrical and Electronic Equipment Act (ElektroG), which imposes numerous obligations on manufacturers and distributors of such equipment. Producers within the meaning of the ElektroG are those who place electrical and electronic equipment on the German market for the first time; distributors are stationary and online traders who resell already registered equipment within the German market. Both producers and distributors must take back WEEE according to certain conditions and are subject to extensive information, verification and documentation obligations. As a so-called commissioned third party, Interzero comprehensively and reliably fulfils the respective legal requirements for you as the manufacturer or distributor concerned. The recycling and treatment of the collected material takes place in facilities that meet the most modern environmental standards. In this way, the recycling of old electrical equipment enables the recovery of important raw materials and prevents toxic substances from endangering the environment and health.
On 15 August 2018, amendments to the German Electrical and Electronic Equipment Act (ElektroG) came into force. Since then, for example, the "open scope" has applied. The next amendment already followed on 01 January 2022 an overview of the most important changes of the so-called "ElektroG3" can be found here. We will be happy to provide you with answers to your questions and support for any action you need to take.
Would you like to learn more about our take-back system for waste electrical and electronic equipment? We will be happy to inform you about our offers and services.
Our services for manufacturers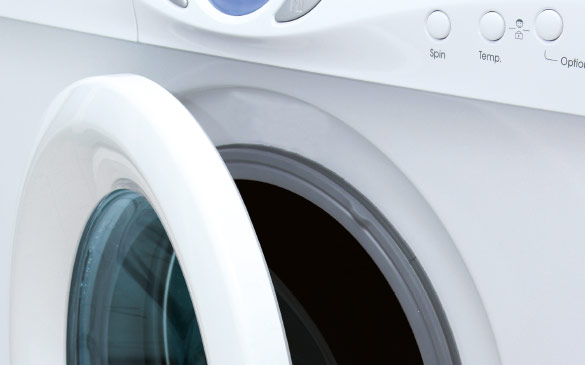 Manufacturers of electrical appliances have many obligations under the Electrical Appliances Act, starting with registration with the ear Foundation and extending to regular verification of the quantities of old appliances taken back and recycled. We can take care of all of these for you. With regard to the obligations, a distinction must be made as to whether the appliances placed on the market are used in private households (B2C) or strictly commercially (B2B). For manufacturers of B2B equipment in particular, the amended ElektroG results in new obligations - above all the requirement to create a reasonable possibility to return these WEEE and to prove a so-called take-back concept (§ 7a ElektroG) to stiftung ear.
For old products from private households we offer you:
Competent advice
Registration and reporting service for quantities placed on the market
Insolvency-proof guarantee
Collection and disposal of WEEE made available at municipal transfer points (within the framework of the so-called "ear collection coordination")
Reporting of collected/disposed quantities
Takeover of the function as authorised representative
For old equipment from the B2B segment, we offer you:
Competent advice, also with regard to the take-back concept to be proven to the stiftung ear.
Registration and reporting service for quantities placed on the market
Provision of the logistics and disposal structures required for a nationwide B2B WEEE take-back service
Carrying out individual transport, treatment and recovery services for this WEEE
Annual documentation on quantities taken back/disposed of
Our WEEE services for stationary and mail order companies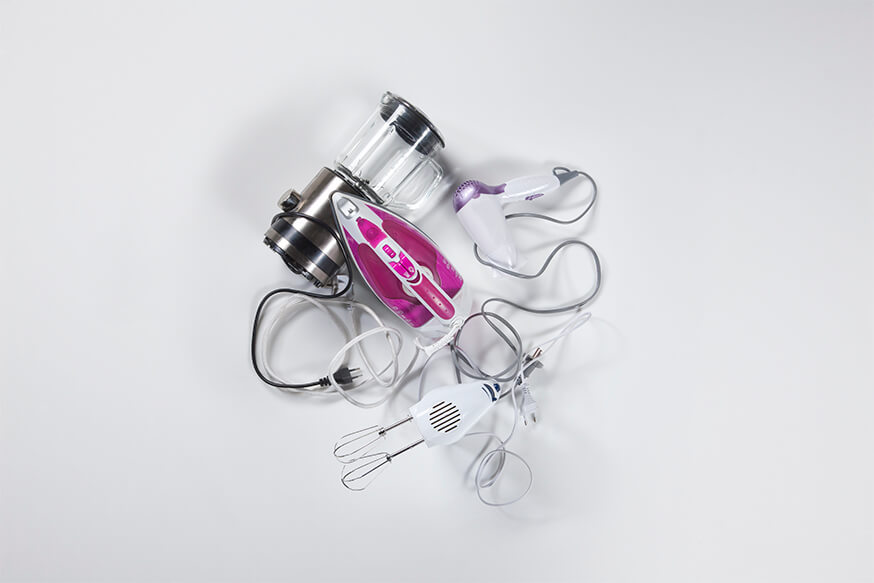 Distributors of electrical appliances with sales, storage or shipping facilities of 400 m2 or more, and from 01 July 2022, also distributors of foodstuffs with a total sales area of at least 800 square metres who offer electrical and electronic appliances several times a calendar year or on a permanent basis and make them available on the market, are obliged to take back used electrical items from end consumers. Interzero offers take-back solutions both for stationary and mail order traders.
With the entry into force of the amended ElektroG, the take-back obligations for mail-order companies that deliver electrical appliances > 25 cm to private households will also become stricter: these distributors will then be obliged, within the framework of the so-called 1:1 take-back, to collect old appliances of certain categories (e. g. refrigerators, display screen equipment, washing machines) free of charge from the private end user. For these WEEE, acceptance "at a reasonable distance", as was previously the case, will no longer be sufficient in future.
Interzero offers suitable take-back solutions for all these requirements - for both stationary and online trade.
As a distributor with stationary locations, you also have the option of having them integrated into our collection point network.
We handle the following:
Provisioning of a WEEE network with more than 1,500 collection points for large and small appliances

Operation of a free Internet platform, which allows private end users to find our collection points at any time

Carrying out individual collections of large old equipment from your customers (private end users)

Proper equipment processing and recycling

The possible need to register with the Clearing House

Preparation of the "volume flow record" required by law
Frequent questions of our customers
Trusting partners of Interzero

Circular Solutions
Concept of the circular economy leads to sustainable growth