To Top
Systems for returnable solutions
Sustainable, convenient and cost-effective.
Looking back on 20 years of experience in the fields of deposit clearing, reverse logistics and returnable transport packaging (plus cleaning), we are the right partner for your returnable solution. With the options we offer, you have the chance to fulfil your duties for providing returnable packaging for food and beverages while creating a service for your customers that is hygienic, user-friendly and cost-effective.
Changes in the law from 2023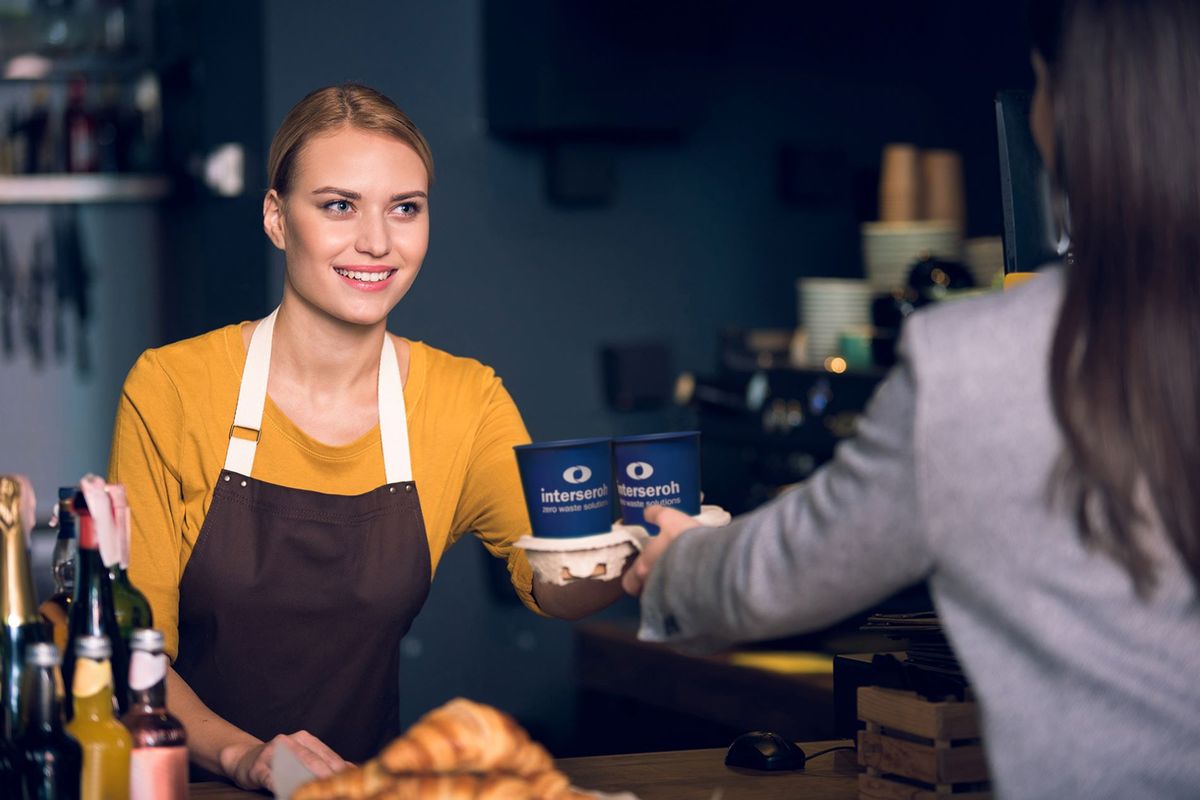 On 1 January 2023, section 33 ff. of the German Packaging Act (VerpackG) enters into force, which requires hospitality businesses and retailers (among others) to offer returnable packaging for out-of-home sales. Alongside the disposable packaging offered to date, customers must also now be offered a reusable/returnable option. The use of returnable containers will cut down on a lot of disposable packaging – and simultaneously be a big help to conserving our valuable resources. Now is therefore the best time to get ready for the switchover and become a partner in our returnable system. One example of the successful implementation of our returnable system is the current test phase with Burger King in Cologne.
How our system works
Our returnable system has a clear focus on closing loops, with the aim of avoiding waste and conserving resources. We handle all of the relevant steps for our system partners, which lets you concentrate on your number one priority: your customers.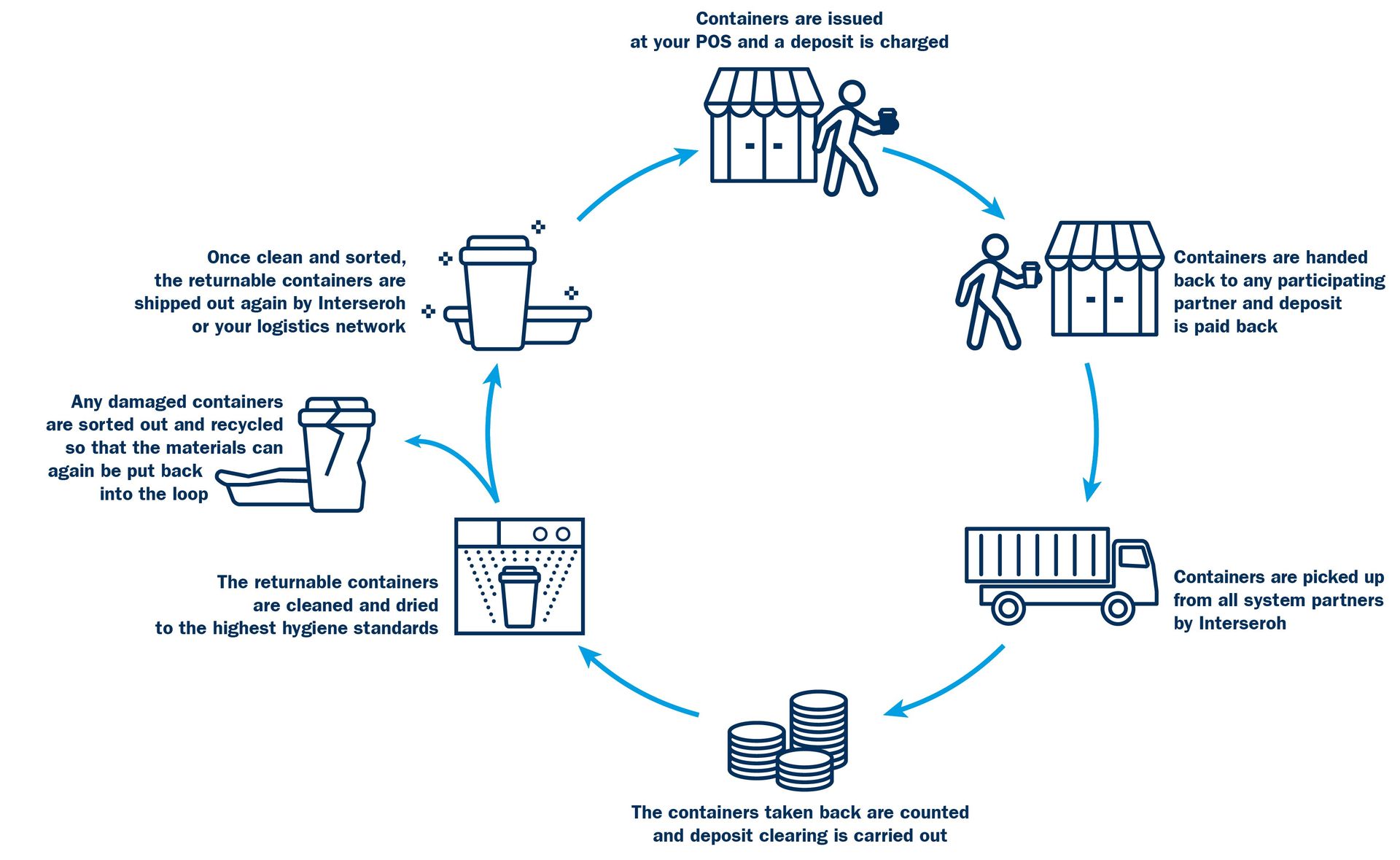 Your benefits as a system partner
High-quality returnable containers

Our returnable containers are produced in Germany and are made from recyclable, BPA-free polypropylene. This means they are not only light, sturdy, easily stackable and thermally stable but also have no effect on food flavour. All in all – the perfect choice for professionals.

Individual design

We work with your team to develop your returnable packaging to match your requirements and expectations. You have the option of adding your logo to your containers, for example, and picking the sizes that meet your needs.

No hidden costs

Our convenient all-in-one solution integrates into your existing ordering/logistics processes without extra effort. We handle all of the relevant steps for you, so that you can avoid any need to find additional space or staff for cleaning.

Straightforward deposit system

Our deposit solution is designed not only to accommodate your customers' expectations but also to integrate easily into your day-to-day working processes.

Meets all hygiene standards

We assist you in complying with your safety plan, oriented on your risk-based hazard analysis (HACCP), thanks to the fact that container cleaning and drying processes comply fully with hygiene standards.

A nationwide network

We have worked with many system partners to build a network that creates key network effects for you and your customers. As a result, your returnable containers can be simply returned to any participating partner.
Our experts for
Reusable solutions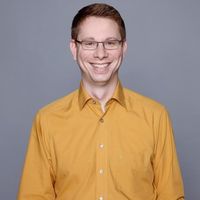 Torben Kabbe
Head of Business Development
Trusting partners of Interzero