To Top
STEICO opts for recycling service
Numerous shipments of wood fibre insulation materials from STEICO arrive safely at building sites and dealers every day. But what happens to the transport packaging? We make sure that it is collected and kept in the loop.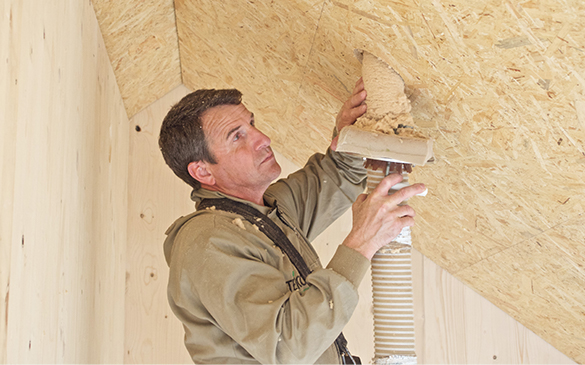 Transport packaging is an important part of STEICO's business: The insulation materials must be safely protected during their delivery to construction sites and dealers. After that, the supplier of environmentally friendly building products must take care of recycling the discarded packaging – which involves a complex set of logistical challenges.
Working together with its network of waste management partners, Interzero picks up used packaging materials directly at the sites operated by STEICO's customers. Apart from cardboard, paperboard and plastic film, most of STEICO's transport packaging is made from wood, specifically pallets produced from its own production scrap.
Interzero's service for your transport packaging
Interzero handles the complex logistic processes for STEICO as a single point of contact. Wherever possible, the environmental services provider works to ensure that materials can be reused or sent for recycling – and kept in the loop.